ART DECO
The collection is inspired by the Art Deco movement revived and reimagined. In its heyday, art deco combined luxurious materials and fine craftsmanship with design cues from the most innovative artists of its time. influenced by this mammoth of design history we aimed to create beauty through abstraction, combining geometric shapes, bold colors and striking gemstones.
ART DECO CLASSIC
Derived from the shell of the pearl oyster, mother of pearl is known for the unique irredecense. Mother of pearl has been said to increase self esteem and lead to good fortune in your relationships.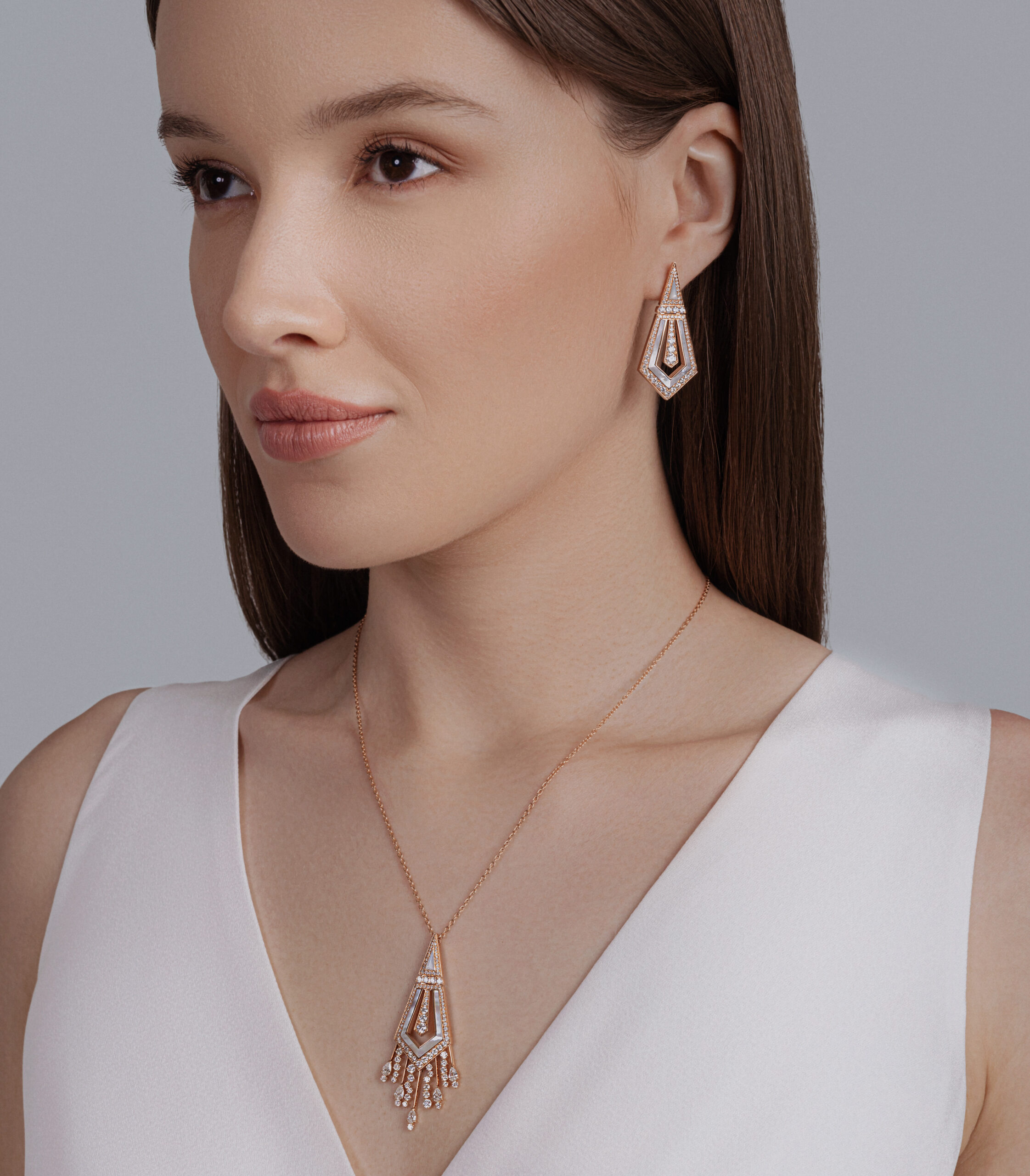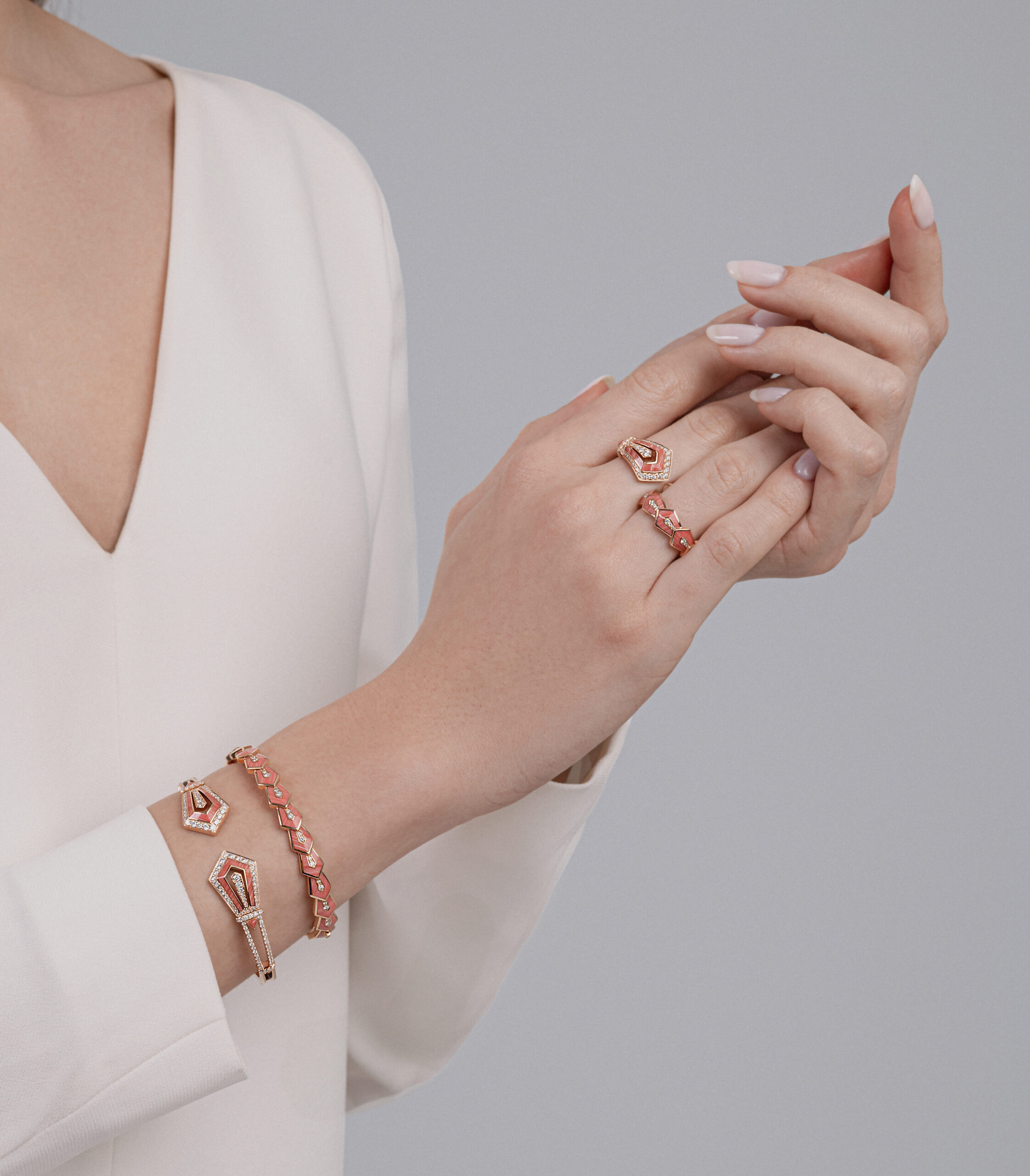 ART DECO PINK EDITION
Coral is one of the oldest materials used in jewelry, offering vibrant pops of color in jewels dating all the way back to antiquity. Bring peace to your heart with our Coral collection by Art Deco.
ART DECO GREEN EDITION
With balance and harmony, green is the color of nature brings a live touch to the Art Deco collection. Combined with diamonds that enhance the sparkle and bringing out the beauty of your style.
ART DECO TURQUOISE EDITION
Turquoise, the captivating sea-green stone of the ancients, has long been celebrated as a stone of protection. Our Turquoise collection by Art Deco bring forth the full power of intense turquoise, this choice is bold and protective to your personality.