CLASSIC GEOMATRICA
Inspired by the patterns of Islamic art. The Classic Geomatrica collection transforms elemental geometric shapes into beautiful rosettes laiden with mother of pearl, diamonds and colorful gemstones.
CLASSIC GEOMATRICA
MOTHER OF PEARL EDITION
Derived from the shell of the pearl oyster, mother of pearl is known for the unique irredecense. Mother of pearl has been said to increase self esteem and lead to good fortune in your relationships.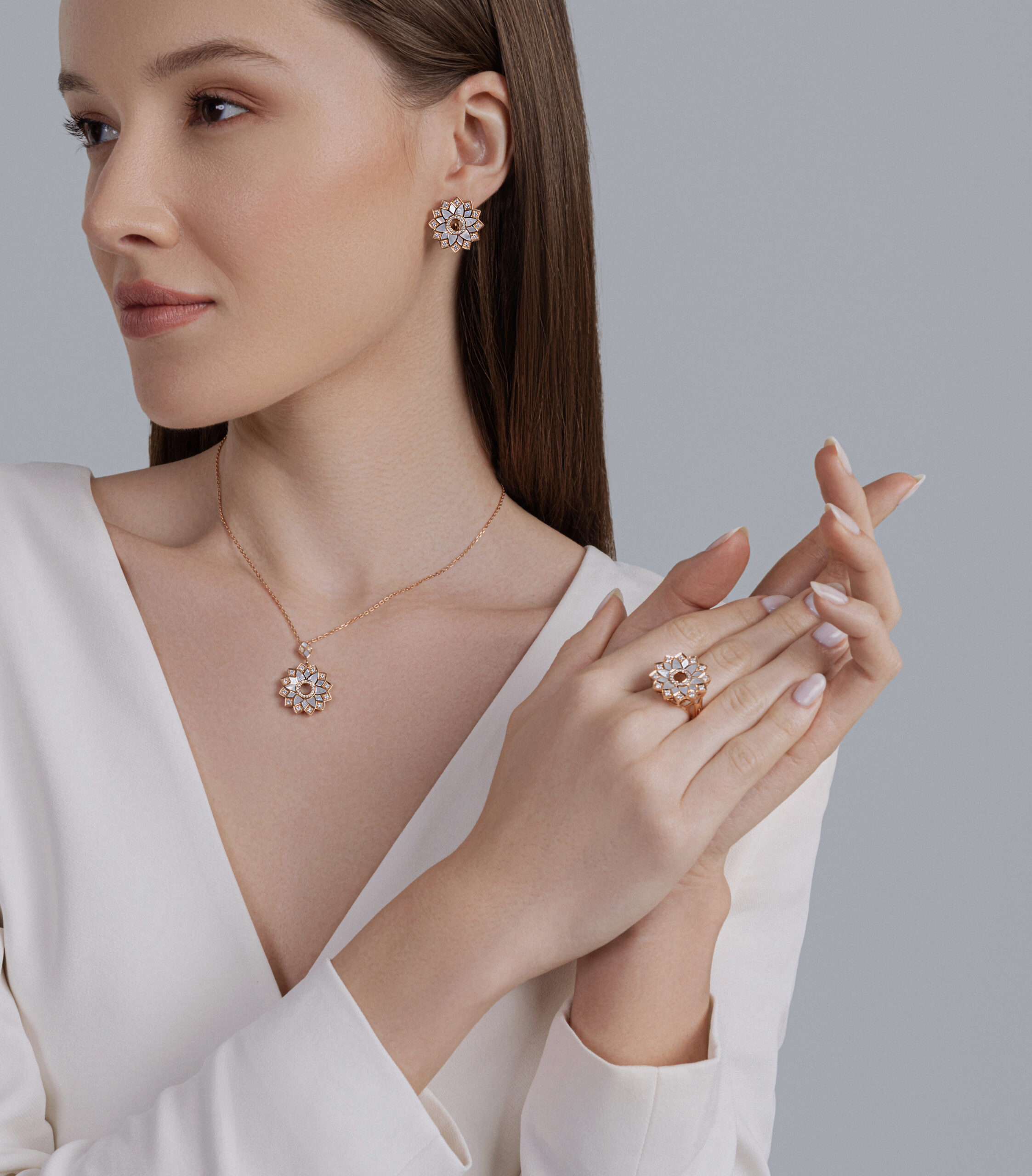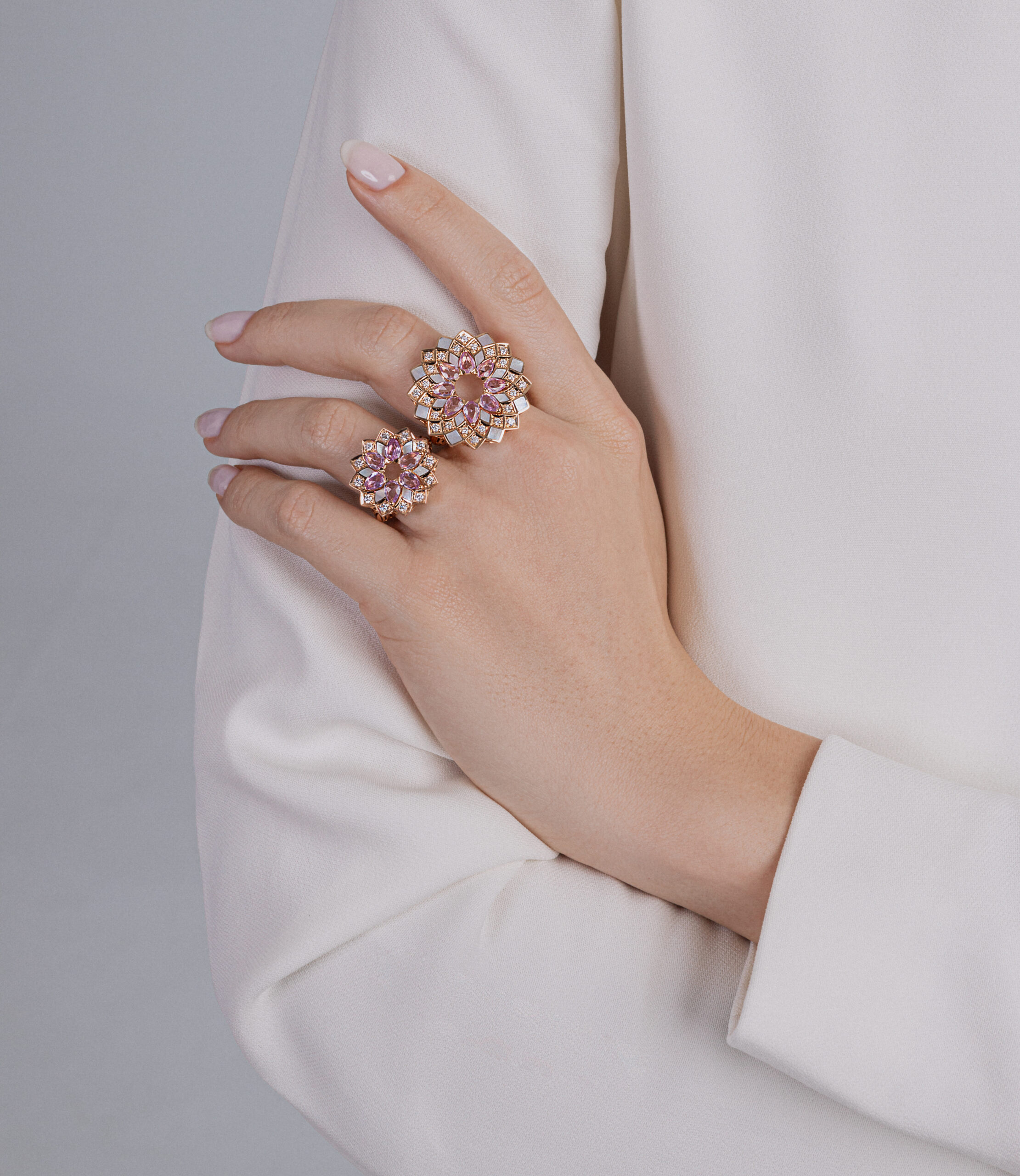 CLASSIC GEOMATRICA
PINK EDITION
Pink Sapphire brings the perfect balance between romance and feminine elegance, as well as power and boldness to the Geomatrica Collection. Those who choose the models from this collection express the various facets of their personalities.
CLASSIC GEOMATRICA
TURQUOISE EDITION
Turquoise, the captivating sea-green stone of the ancients, has long been celebrated as a stone of protection. Our Turquoise collection by Geomatrica bring forth the full power of intense turquoise, this choice is bold and protective to your personality.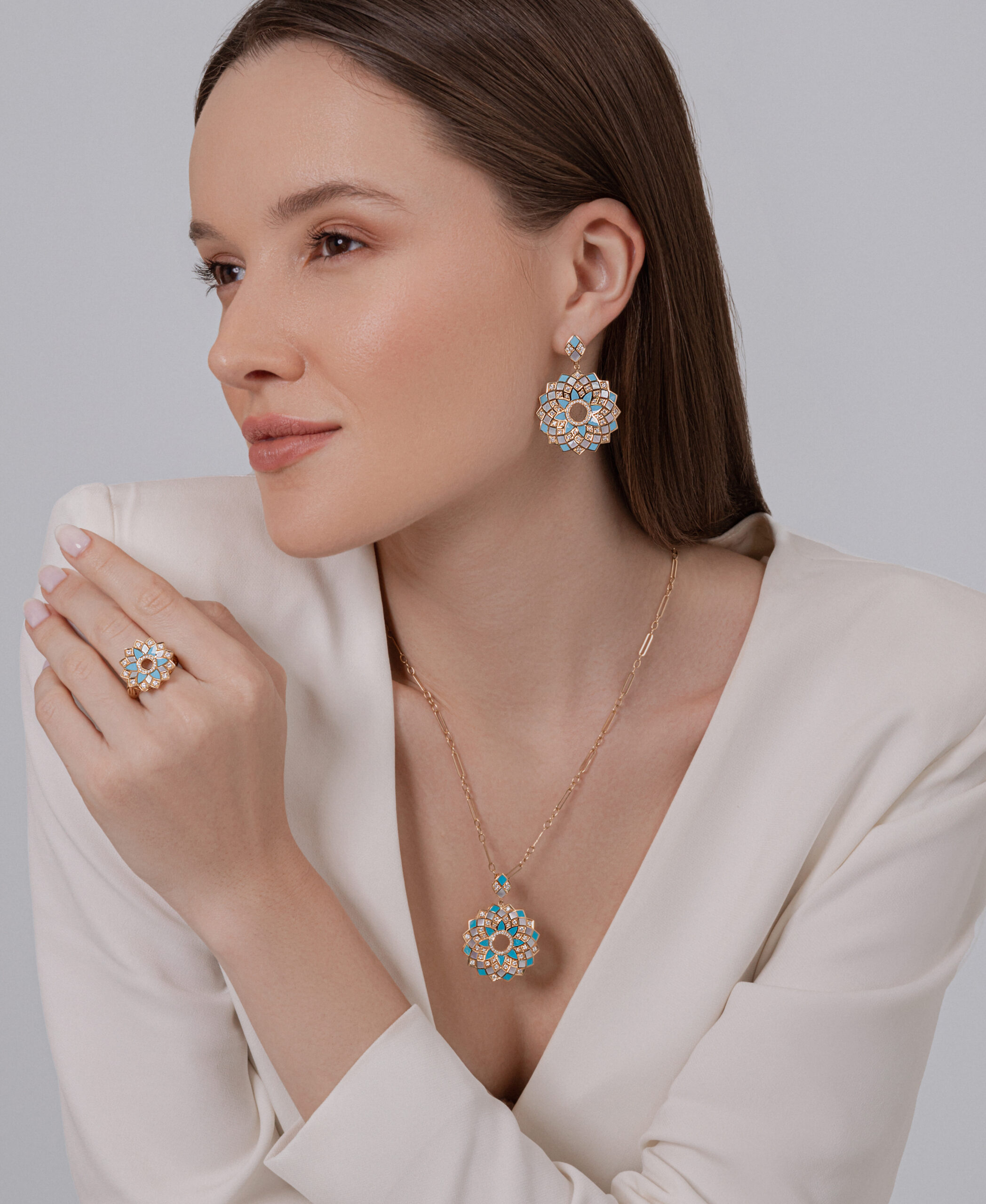 CLASSIC GEOMATRICA
YELLOW EDITION
The glowing Yellow Sapphire is a popular stone all over the word as it ushers in prosperity and wealth. The combination between the yellow Sapphire and Grey mother of pearl gives the pieces of the Geomatrica collection a unique glowing style: Your style.