ROSE
Full of meaning and mysterious symbolism, The Rose Collection is dedicated to the refined woman who experiences life with elegance. The 8 pointed star symbolizes balance, harmony, protection, strength and purity, These ideas have inspired a line of stunning and unique jewelry creations so that women can embrace these principals every day.
ROSE RUBY EDITION
In the 1800s, Ruby was referred to as the "dearly loved stone" with its fiery red color combined with the Mother of pearl and the sparkle of the diamonds complement the perfect balance. The Rose Ruby Edition is the choice for those who live freely in the moment.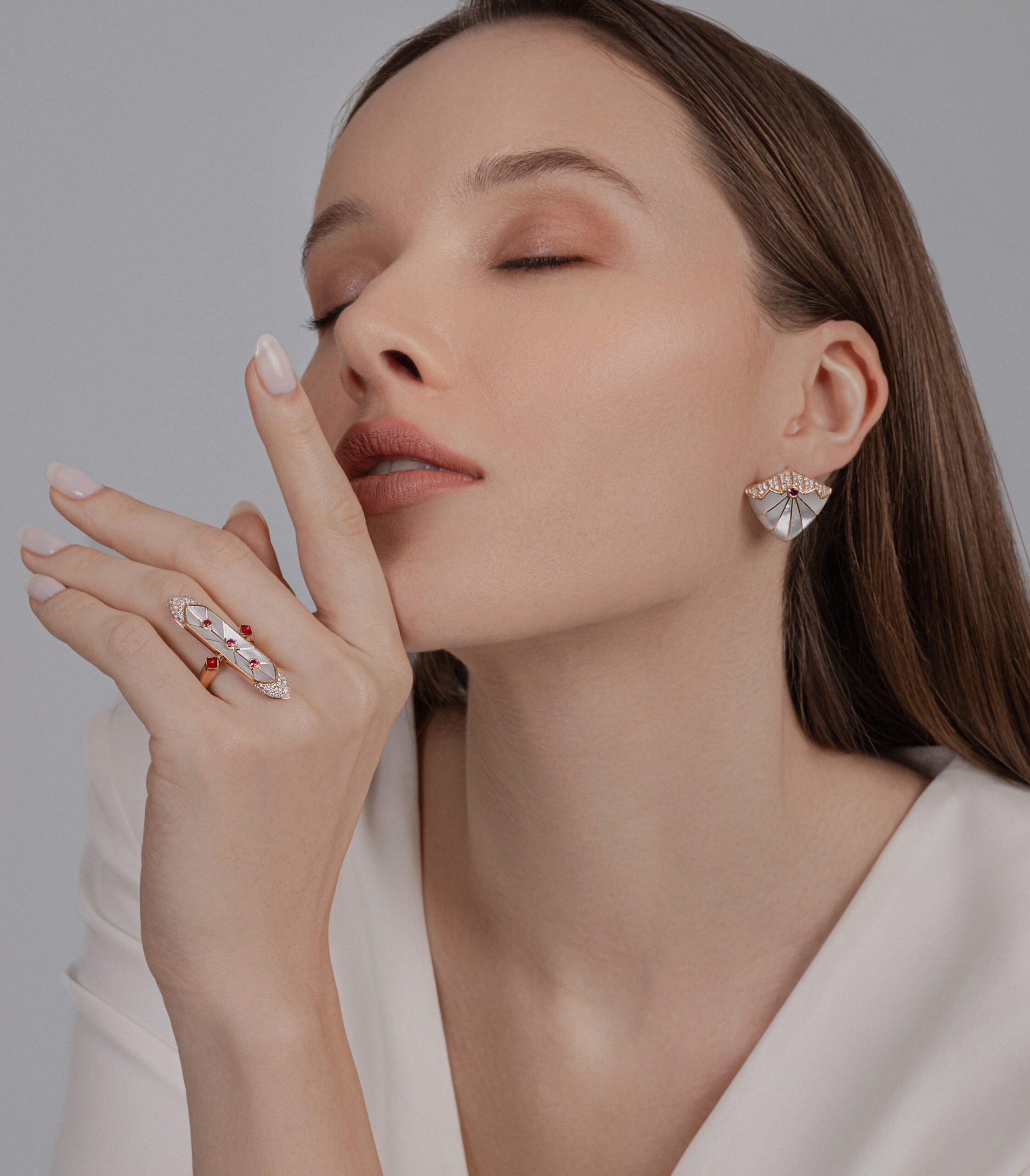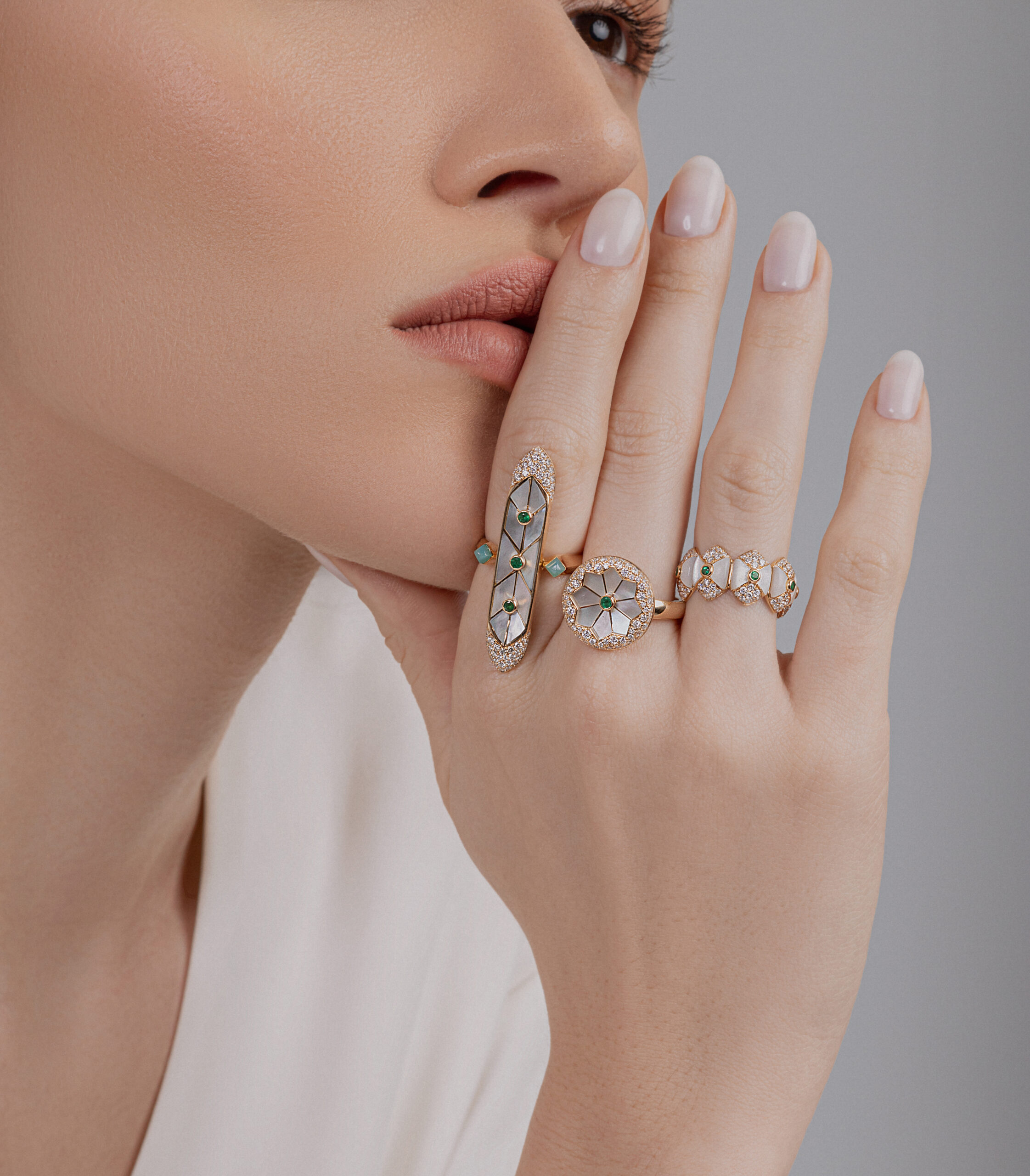 ROSE EMERALD EDITION
With balance and harmony, emerald the color of nature brings a live touch to the rose collection. Combined with the Mother of pearl and diamonds that enhance the sparkle and bringing out the beauty of your style.
ROSE TURQUOISE EDITION
Turquoise, the captivating sea-green stone of the ancients, has long been celebrated as a stone of protection. Our Turquoise collection by Rose bring forth the full power of intense turquoise, this choice is bold and protective to your personality.