GEOMATRICA
Geometrica is a modern interpretation of the stunning patterns found in islamic art. The geometric figure of the circle which forms the basis for our design represents unity and the ultimate source of diversity in creation. Each piece is rich in detail with mosaics of mother of pearl, diamonds and colored gemstones. With multiple color and shape combinations there is a piece of geometrica for every woman.
CLASSIC GEOMATRICA
Inspired by the patterns of Islamic art. The Classic Geomatrica collection transforms elemental geometric shapes into beautiful rosettes laiden with mother of pearl, diamonds and colorful gemstones.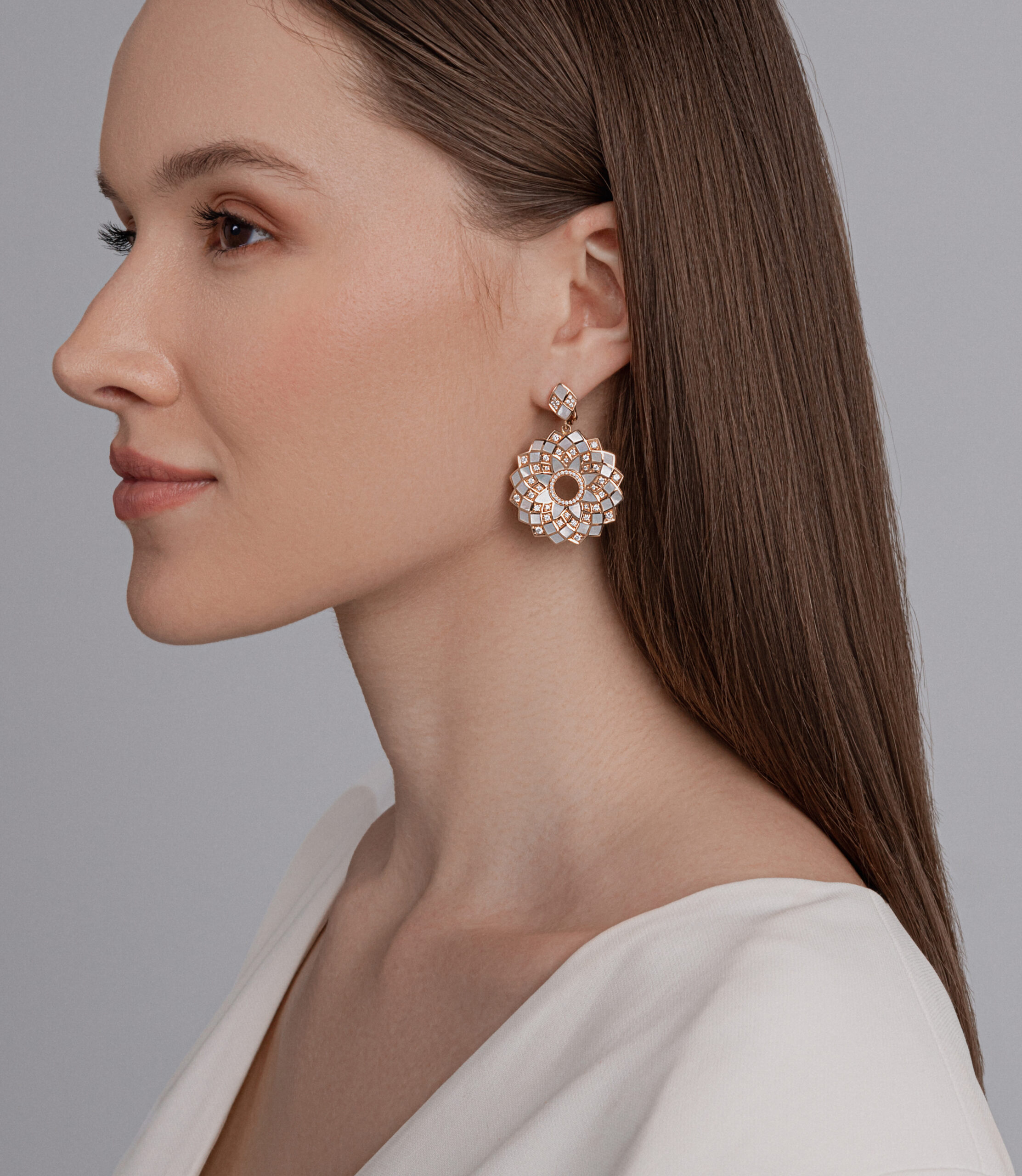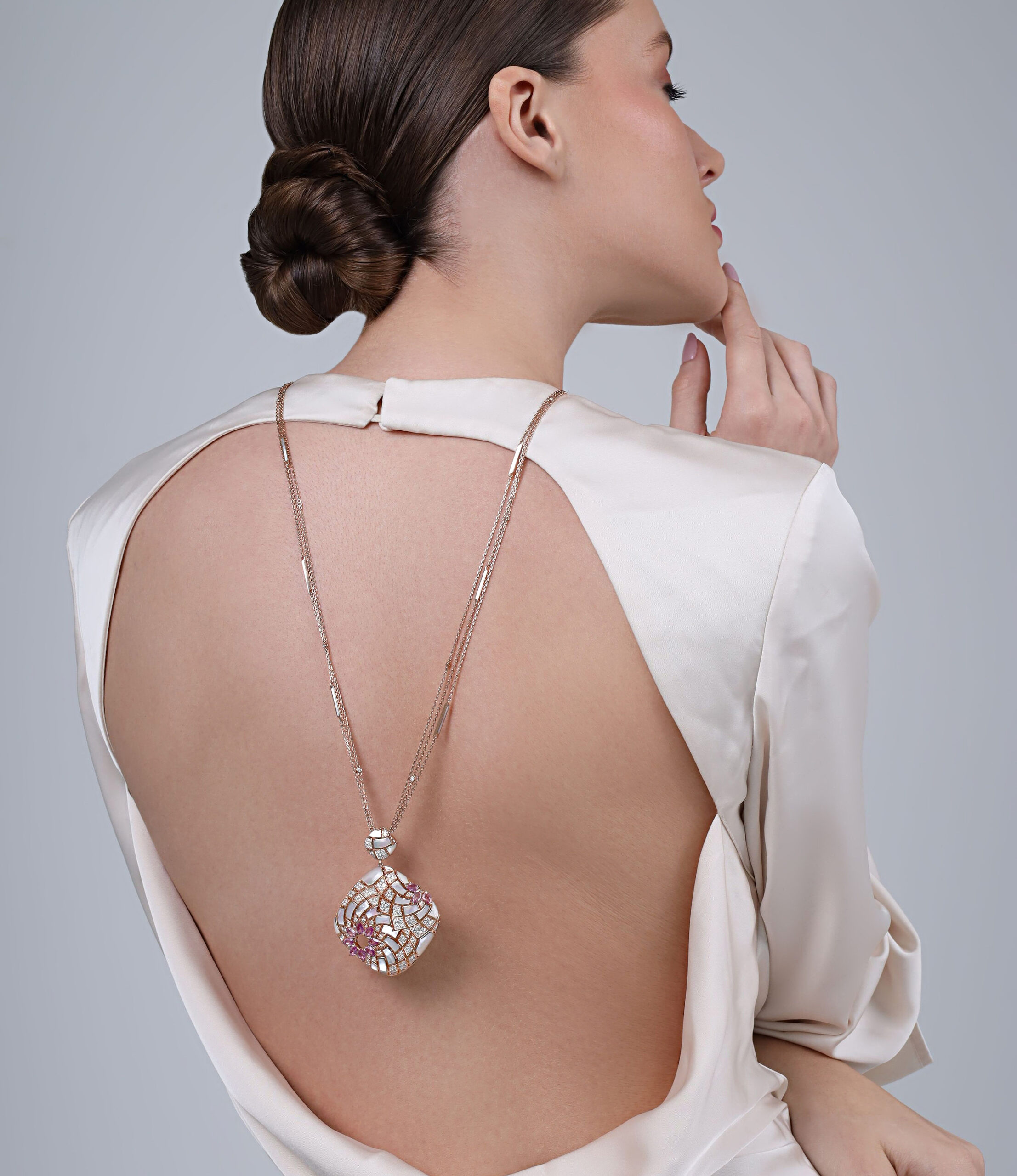 CUSHION GEOMATRICA
Geometrica cushion is a modern reinvention of our Geometrica collection taking cues from modern product design. We sought after voluptuous design that is inviting to the eye.
FLORA GEOMATRICA
A reimagination of our iconic geometrica line, geometrica flora incorporates a hydrangea flower motif to symbolize grace, beauty and abundance. Each petal of the 6 flowers that encircle the piece is hand carved from mother of pearl to create a rich similar motifs adorn the chain giving the piece a coherent feel of luxury.